Restaurants & Bars
Grand Bahia Principe Tulum has a wide culinary offering with many different options. If you have any specific dietary needs, please consult the hotel before your arrival.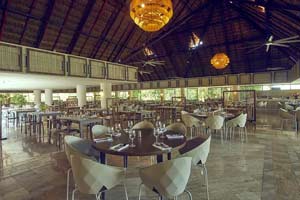 Yucatan Restaurant
International cuisine buffet
Enjoy everything under the sun. Each option as delicious as the next will satisfy every taste and craving imaginable, and leave every member of your group full and happy.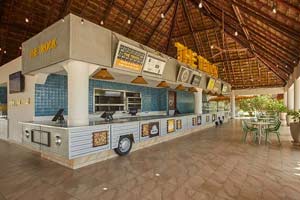 Beach Restaurant
International cuisine
Savor delicious meals and drinks while you enjoy the fascinating scenery. Come and try our exquisite culinary offerings by the seaside.
À la carte restaurants for your senses
Explore the best of every world. After a day of adventure in Mexico join us to discover the world of culinary creations. Join us for delicious meals in the middle of a tropical paradise.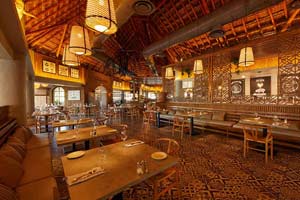 Gran Tortuga-Rodizio
Brazilian grilled meat served Tableside
Take a bite of Brazil.  Sit back and relax as our talented waiters serve you perfectly cooked meats tableside.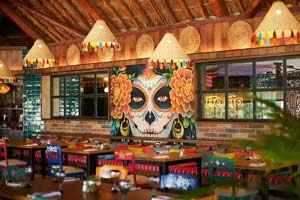 Tequila
Traditional Mexican Cuisine
Embrace the culture to the fullest.  Taste the vibrant flavors fresh Mexican ingredients, as you enjoy the best Caribbean views.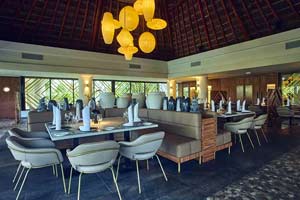 Don Pablo Gourmet
Modernist Gourmet Cuisine
Experience flavors like you never have before.  Our expert chefs have created unique dishes that will change the way you look at gourmet food forever.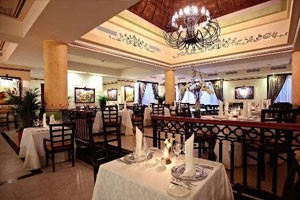 Le Gourmet
Gourmet Creations
Elegance embodied through food. With each bite you take your love for high-end French cuisine will grow.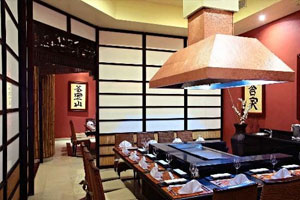 Cozumel
Mexican kitchen
Enjoy a unique combination of intense flavours with our traditional Mexican gastronomy.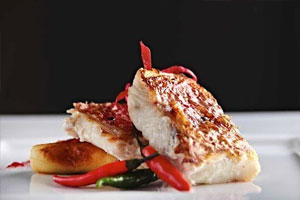 MASHUA Nikkei
Japanese and Peruvian fusion
Redefine your understanding of freshly prepared Mediterranean food to order, and with all of the delicious flavor your desire, with a traditional touch.
Mediterranean - Formal dress required - Reservation required - Located in Grand Bahia Principe Punta Cana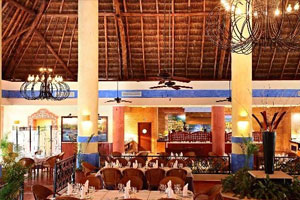 Portofino
Traditional Italian Cuisine
Not your grandmother's Italian.  Our avant-garde style restaurant has taken rustic recipes and placed a high-end flair on them creating an incredible dining experience.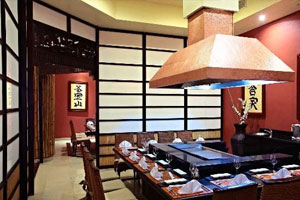 Mikado
Exciting Japanese Cuisine
Continue the fun of the day into the night with an entertaining Tepanyaki dinner show as you watch your food transform before your eyes, or relax in our à la carte regular tables.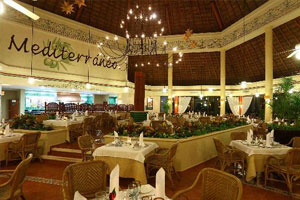 Mediterraneo
Fresh Mediterranean Cuisine
Ingredients straight off the boat from the Mediterranean. Taste the flavors of the coast as you soak in the lush surroundings of the Mexican Riviera.
Bars
Paradise would not be complete without locations where you can satisfy your every need. Enhance every moment with a tropical drink at one of our bars as you share memories and moments together.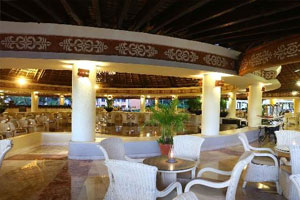 BARS
THROUGHOUT THE RESORT
Refreshment is always at your fingertips.  Whether you are on the beach, by the pool, or on your way to your next adventure there will always be somewhere to find satisfy your cravings.
POOL BARS
Rejuvenate both inside and out as you take a dip in the cool waters and sip on a tropical strawberry daiquiri.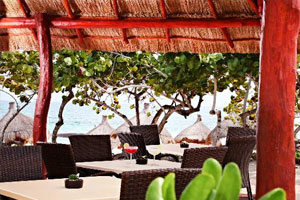 Beach BARS
Put your feet up and relax in the comfortable recliners and enjoy a delicious cocktail as you listen to the roll of ocean waves.